This page has information and specifications about wireless devices we give to our members as a benefit of membership
Franklin R850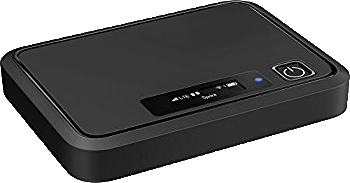 This is the standard device we provide with '
Contributor
' level memberships. Released in February 2016, this is Sprint's newest hotspot device - and is one of only two hotspots currently supporting Sprint's LTE Plus carrier aggregation features. There *may be* a hidden menu where you can enable USB tethering, enable ssh, tweak the radio bands and other low level settings at http://myhotspot/hidden
Specifications
Battery Life: 8 hrs usage / 41 hrs standby
# of Connected Devices: 10 Wi-Fi / Supports USB Tethering
Networks supported: LTE Bands: 25, 26, 41 (aka "Sprint Spark") - hardware also supports 2, 4, 5, 12
3G: No 3G fallback. LTE only.
LTE-Advanced Carrier Aggregation: Yes (2x 10MHz channels)
LTE Performance Category: Category 4 (Max Theoretical Speed: 150Mbps Down / 50Mbps Up)
Cellular Antenna Ports: None
Wi-Fi Technology / Frequencies: 802.11 b/g/n - 2.4GHz
Dimensions: 3.46" x 2.62" x 0.47"" / 3.5 oz
Links
Franklin R850 user guide
ZTE Pocket Wifi
* Note: The ZTE Pocket Wifi has been discontinued and replaced with the Franklin R910 ( see below )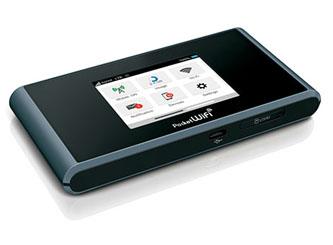 This is the standard device we provide with 'Contributor Plus' level memberships. Though first announced way back in late 2014, this remains Sprint's flagship hotspot device - and is one of only two hotspots currently supporting Sprint's LTE Plus carrier aggregation features. This is a sturdier and more expensive hotspot than the Franklin R850, and it supports 3G as well as 4G so that the network coverage area is much larger.

Specifications
Battery Life: 8-10 hrs usage (removable)
# of Connected Devices: 10 Wi-Fi / Supports USB Tethering
Networks supported: LTE Bands: 25, 26, 41 (aka "Sprint Spark")
3G: Sprint CDMA 3G fallback. Global roaming locked out.
LTE-Advanced Carrier Aggregation: Yes (2x 20MHz channels)
LTE Performance Category: Category 6 (Max Theoretical Speed: 300Mbps Down / 50Mbps Up)
Cellular Antenna Ports: None ( * see special note below)
Wi-Fi Technology / Frequencies: 802.11 b/g/n - 2.4GHz and 802.11 a/n/ac - 5GHz
Dimensions: 4.5" x 2.4" x 0.55"" / 4.23 oz
Links
ZTE Pocket Wifi user guide
* Note: The ZTE pocket wifi has 2 hidden antenna ports. There is a primary and a secondary port. You can hook antennas to these ports. If you just want one antenna use the one opposite of the reset button. To take advantage of the carrier aggregation (more speed) you need a dual antenna setup (mimo). Opening up the device will void the warranty and is not recommended.
Franklin R910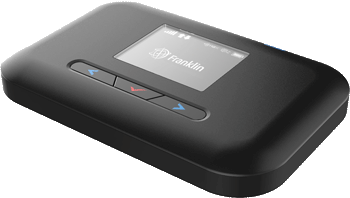 This is the standard device we provide with '
Contributor Plus
' level memberships.
Released in October 2017, this is Sprint's newest hotspot device - and is one of only two hotspots currently supporting Sprint's LTE Plus carrier aggregation features.
There *may be* a hidden menu where you can enable USB tethering, enable ssh, tweak the radio bands and other low level settings at http://myhotspot/hidden
Specifications
Battery Life: 12 hrs usage / 27 hrs standby
# of Connected Devices: 10 Wi-Fi / Supports USB Tethering
Networks supported: LTE Bands: 25, 26, 41 (aka "Sprint Spark") - hardware also supports 2, 4, 5, 12
3G: Yes
LTE-Advanced Carrier Aggregation: Yes
LTE Performance Category: Category 4 (Max Theoretical Speed: 150Mbps Down / 50Mbps Up)
Cellular Antenna Ports: None
Wi-Fi Technology / Frequencies: 802.11 b/g/n - 2.4GHz , 802.11ac - 5GHz
Dimensions: 3.46" x 2.62" x 0.47" / 3.5 oz
Links
Franklin R910 user guide (English)
Franklin R910 user guide (Spanish)