News
We are awaiting a new shipment of 4G LTE hotspots as we quickly ran out of stock, not knowing that Cory was going to publish the article ( he did not tell us when the article would be published, and we had no way to know the volume we would experience due to the publicity )
When the new hotspots come in, hopefully this week ( they are on their way to us via fedex ground ), we will be shipping out the first 160 orders and sending tracking info. We will be using UPS unless people gave us P.O. box addresses that UPS will not deliver to. A second shipment will follow at which point we will fulfill the remaining signups.
Due to our supplier running out of Netgear Fuse modems, after the first 160 modems, we are going to be sending out the more modern version Sprint uses which is the Franklin R850 mobile hotspot. It's functionally...view
For legal reasons, we can't call it unlimited data service, but..... We are supposed to refer to it as 30 GB+.. however when you pass the 30GB mark during the month, the Internet service does not slow down (throttle), or cut you off, and there are NO overage charges.

The plan only works in the USA in Sprint's 4G/LTE service area (see instructions to check the map below). It does not include off-network roaming, and it is subject to any standard network management that Sprint may apply to commercial broadband data-only account users.

Do the math yourself. Find out what a 30GB/month mobile data service plan normally costs (and that plan will shut off after 30GB!) and you will see what an amazing value this is.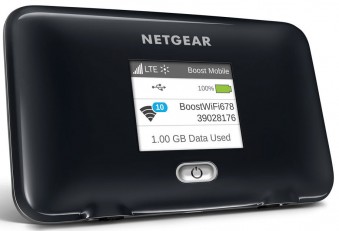 * We are giving away...view
A message and an appeal from Calyx's Executive Director, Nicholas Merrill
Human Rights Day
December 10, 2015
"No one shall be subjected to arbitrary interference with his privacy, family, home or correspondence..."
-The Universal Declaration of Human Rights
Now, for the first time in over eleven years - more than a quarter of my life - I can finally speak freely about my experience being conscripted into the FBI's surveillance machine.
You may have seen coverage of the revelations in the news last week:
Pages