Some people may find it more privacy-friendly or more convenient to donate via
Bitcoin
(a geeky anonymous digital currency) rather than PayPal, check or other methods.
The Bitcoin address for donations to support the work of The Calyx Institute is:
14wntQ8cBdnhUVfYmDjXz6PbpSSX8nCtkr
You can also try using this QR code if you have an appropriate app: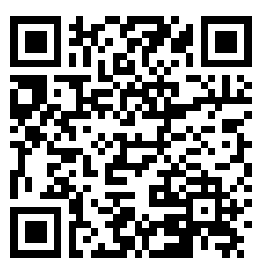 Note: If you make a donation by Bitcoin, we have no way to connect the donation with your email address. If you would like us to confirm receipt of the donation (and send a thank you email!), you'll need to send an email with the details of the transaction. Otherwise, you have our thanks for your support in advance!
If you desire a tax deductible way to donate, we do have a fiscal sponsor who does have active 501(c)(3) tax exemption. Therefore we can accept tax deductable contributions if you visit our
Donate via Postal Mail
page to get full instructions.
The Calyx Institute is registered and files an annual report with the Charities Bureau in the office of the New York State Attorney General. A copy of the annual report may be obtained, upon request, from the Institute at the address set forth on the Institute's website under "Contact Info and Directions", or from the Charities Bureau, New York State Attorney General, 120 Broadway, 3rd Floor, New York, New York 10271. Although the Institute has filed with the Internal Revenue Service an Application for Recognition of Exemption under Section 501(c)(3) of the Internal Revenue Code, the Institute has not yet received its letter of determination. Consequently, contributions made directly to the Institute are not tax deductible at this time. However, the Institute has entered into a Fiscal Sponsorship Agreement with Riseup Labs, Inc., a Washington nonprofit corporation, that is exempt from federal taxation under Section 501(c)(3) of the Internal Revenue Code. Therefore, contributions to Riseup Labs, Inc. can be designated for the Institute, and such contributions will be tax deductible to the donor to the extent provided by law."