Internet Membership
Internet Membership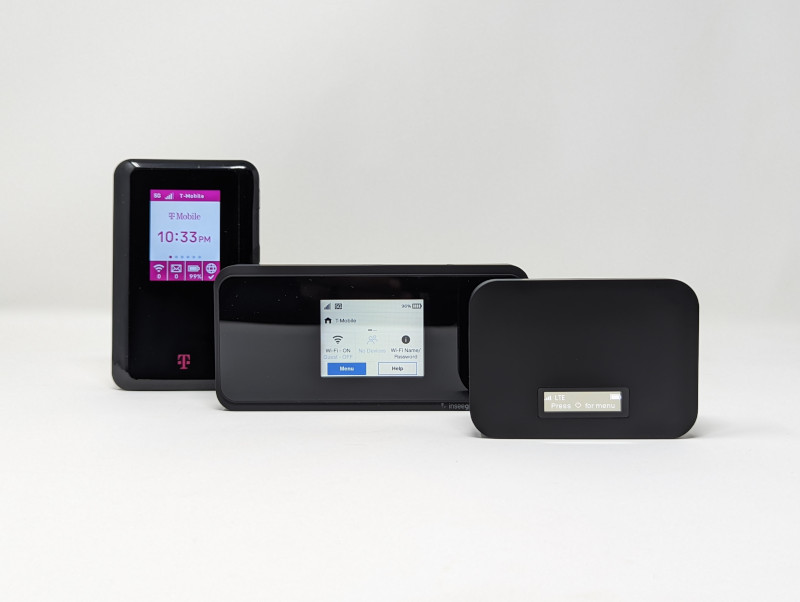 Unlimited Mobile Internet
If you become Calyx Institute member at any of the following levels, you will receive a one time premium of a mobile hotspot device and unlimited mobile internet for as along as your membership is active.
Currently, the mobile hotspots from Calyx use the T-Mobile network when available, and fall back to using the Sprint network otherwise. Eventually, the two networks will be combined when the merger is complete. Service is available in the US and Puerto Rico.
To check if there is coverage in your area, consult the signal coverage map.
For more information, see our wireless equipment and membership help pages pages.
Calyx Internet Membership Levels
All the following memberships include unlimited mobile internet for as long as the membership is active. For memberships with a 5G device, the internet connectivity will use T-Mobile's 5G network where available.
All memberships include a Calyx T-shirt for your body and stickers for your laptop.
Name
Membership Dues
Device
Contributor
Yearly: $500 for first year, $400 thereafter
Quarterly: $150 every three months
4G Wi-Fi hotspot (Franklin T10)
Contributor Plus
$600 for first year, $500 thereafter
4G/5G Wi-Fi hotspot (Quanta 5G hotspot)
Sustainer
Yearly: $750 for first year, $500 thereafter
Quarterly: $175 every three months (only available as a renewal)
4G/5G Wi-Fi hotspot (MiFi X Pro 5G)